"Exquisite" project just opened at the Tacoma Children's Museum. The Artist is Marisa Vitiello. The piece is designed to be a collaborative project with anyone able to add their personal touch. All the pieces can be drawn on, and are movable. Once you are happy with what you have created go ahead a take a …read more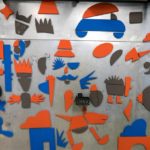 This is a very nice Architectural wall panel that we created. The material is hard wood and was cut using our CNC router. We work with a lot of Architects for various projects ranging from this panel to site models, and much more.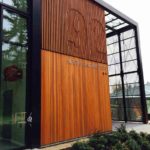 This is a recent project we did on the CNC Router. The figure is from a few pieces of wood glued together, and sits about four and a half feet tall. We also made a base for the figure to sit on. The detail on the figure has a life like quality to it. This …read more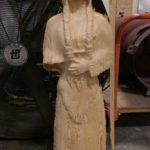 Look at these wonderful wooden mannequins created on our CNC router. These are cut from one solid piece of wood then sanded down to a workable finish for the client. The figures are all identical thanks to the precision our router can achieve.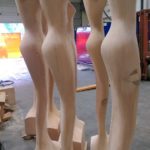 Just a quick update on what we have been creating with the CNC Router. These are three small wooden coffee tables freshly cut from one solid piece of wood. This project is a great example of the capabilities of our CNC machine. Not only can we work with sheets of plywood and other materials, but …read more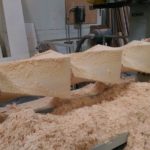 Here at Art and Industrial we strive to be the best Foundry in Seattle. We primarily work in Bronze, but can work with other metals as well. Further more we can scale a sculpture to a larger or smaller size, repair, or start from concept and work to the finished product. We use both traditional …read more